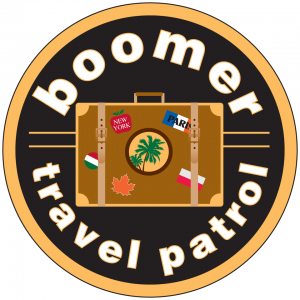 July 24, 2014
There is no doubt about it, a visit to the Happiest Place on Earth requires more planning than most other destinations. From where to stay to what time of year to visit, there are many decisions to be made, each of them with numerous options. But with thoughtful planning comes great reward, and when you're taking in the fireworks in front of Cinderella's Castle, you will no doubt think you've been sprinkled with pixie dust.
Whether you are visiting the Walt Disney World® Resort, nearby Universal Orlando or SeaWorld with your grandchildren, there are a few simple steps you can take to make sure it's the experience of a lifetime!
1. Stay on property.
The Walt Disney World® Resort has 25 hotels, each with its own theme at a variety of price points., Whether you stay in the lush African safari of Disney's Animal Kingdom Lodge or among the tranquil Southern plantations of Disney's Port Orleans Resort – Riverside, you are sure to find accommodations that your grandkids will love.
2. Check the crowd calendar before you plan your trip.
Visit Undercover Tourist's Crowd Calendar to see daily crowd levels and individual park recommendations up to a year out. While the little ones will enjoy the parks anytime of the year, by using the calendar, you quickly see the very best times to visit within any given month.
3. Make dining reservations. 
While there are plenty of quick-service, walk-up dining options within the parks, you will need reservations during the busiest times of year for the table-service restaurants. For the most in-demand restaurants, such as Victoria and Albert's at Disney's Grand Floridian Resort and Be Our Guest in Magic Kingdom® Park, you should make your reservations as soon as you as you are planning your trip to ensure a spot.
4. Buy your tickets in advance.
Save time and money by purchasing your tickets online. By purchasing tickets in advance through Undercover Tourist you'll save money on discounted tickets and can go straight through the gates, and skip the lengthy ticket lines outside of the turnstiles.
5. Rent a car.
Although Disney offers complimentary transportation between its parks, entertainment areas and resorts, most guests will find renting a car to be more convenient. During the busiest times of year, you might end up waiting longer for a tram, boat or bus or having to wait for a second bus because the first one is filled up. Having a car makes it simpler to visit other parks, and head back to the hotel for the little guys' nap time on your own schedule.
6.  Watch the attractions videos before you go.
The very best way to gauge whether you want to ride something is to get a feel for what it's like before you get to the park. On Undercover Tourist's YouTube channel you will find hundreds of point-of-view videos that will give you a taste of what to expect from Peter Pan's Flight® Attraction at Magic Kingdom® Park to Kilimanjaro Safaris® Expedition at Disney's Animal Kingdom® Theme Park.
7. Get to the parks early, and take a break in the afternoons.
No matter what time of year you visit, the parks reach their peak crowds in the afternoons. The very best time to tour is in the mornings when crowds are at their lowest. Get to the park ahead of the official opening – cast members often let guests into the park earlier than the posted opening time. You'll experience more attractions when crowds are lower, and can go at your own pace. Then you can always come back in the evenings rested up and ready for the parades and fireworks.
8. Don't skip the special events.
The Walt Disney World® Resort has some incredible, first-class events throughout the year.
If you are visiting in spring, make sure to visit the Epcot® International Flower & Garden Festival, which offers 30 million spectacular blooms and more than 75 topiaries of beloved Disney characters throughout the park.
In the fall, you can experience fine cuisine and wines at the Epcot® International Food & Wine Festival.
At Mickey's Not So Scary Halloween Party, you are encouraged to wear costumes while you trick-or-treat and meet seldom-seen Disney characters.
At Mickey's Very Merry Christmas Party you can sip on hot chocolate and nibble cookies while watching Santa come down Main Street U.S.A. in Mickey's Once Upon a Christmastime Parade.
9. Take a day or two off in between visits to the parks.
No matter how long you plan to visit, make sure you schedule downtime, whether it's a day lounging at the pool, visiting a local museum or swimming at some of Florida's nearby beaches. You'll be refreshed and ready to enjoy all that the resort has to offer.
by Undercover Tourist
Since 2000, Undercover Tourist has sold millions of tickets to top Orlando attractions, and launched in the Southern California market in June 2014. Undercover Tourist helps families save time and money on their vacations with discount attraction tickets, vacation planning tools, and Wait Time Apps.
For more information please visit www.undercovertourist.com. Like us on Facebook and follow us on Twitter @ThemeParkFrog.
read more