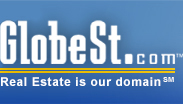 Posted August 27, 2014
 By Anna Caplan | Oklahoma City
AUSTIN–Virtus Real Estate Capital, a real estate private equity firm based in Austin, has acquired Pro Storage, an Oklahoma City self-storage facility.
"The acquisition marks another significant milestone in our recent efforts to add to our Oklahoma self-storage portfolio," said Scott Humphreys, Virtus' acquisitions director, in a press release.
Built in 2005, Pro Storage is a 65,475-square-foot Class A facility comprising 516 units. Currently 94 percent occupied, the site is located close to The University of Oklahoma campus.
Virtus' seventh acquisition in the Oklahoma City MSA market since 2012, the purchase is also the second self-storage facility in the firm's strategic joint venture partnership with McKinney, Tex.-based Advantage Self Storage, which operates more than 25 storage facilities in Oklahoma and Texas.
Virtus Real Estate plans to utilize Advantage Storage's significant storage development and construction experience to expand Pro Storage by approximately 15,000 square feet. The additional 124 units will come online during the first quarter of 2015.
Related Topics: Southwest
read more