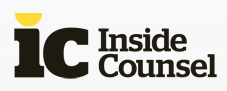 The company's Summer 2014 Release gives users time-saving task automation for improved IP analysis
September 16, 2014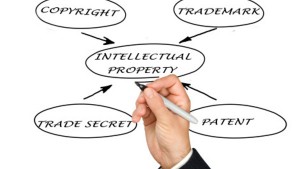 With the burst of new and changing technology, now more than ever before, patent litigation is one of the most gigantic and most challenging areas for businesses to navigate.  With litigation costs now reaching the millions, it is critical for businesses to understand the potential outcome of a case in order to save significant money – and that is where intellectual property (IP) analysis can save the day.
A well-known software provider in the IP space, Innography, has introduced the Summer 2014 Release, to further increase the power and configurability of its patent analytics suite.
"Our newest release pushes the envelope for efficiently generating unique insights from intellectual property analytics, and distributing them throughout the enterprise," said John F. Martin, CEO and chairman of Innography, told me in a recent interview. "At our Insights user conference in April, our most frequent users voted on new features that would be most helpful to their day-to-day tasks, and this release, just a few months later, especially reflects their input and priorities."
With the release, Innography added capabilities in many areas including: highly configurable new alerts; new document alerts will notify when a patent changes; user-configurable family reduction and grouping; a new text cluster visual that includes claim language, which shows the technology applications more directly; expanded export capabilities and configurability that eliminates many manual steps and continually runs in background and; a configurable option in PatentScout that allows claims to be eliminated from patent search results, which minimizes the risk of inventors viewing a competitor's patent claims.
Specifically, Martin said, heavy users will benefit from advances in the alerting system, improved family reduction capabilities, versatile exporting and claims analysis enhancements. Heavy users often send out notifications to other employees when certain patent events happen, such as when a competitor is granted a patent, which is made more easily and automatically with the new alerting system. In addition, the improved family reduction capabilities give options on reducing patent families to relevant patent to perform analyses on a per-invention basis. Finally, heavy users often export patent sets for their own use, and the new exporting system makes this more efficient for the user.
"I especially wanted to thank Innography's engineering team for building the most accurate, best-in-class, and easy to use product," said a VP of IP Assets, a Fortune 20 company. "I wanted to thank their Client Success team too. They simply have the most responsive customer support and the highest levels of dedication to everything they do."
This new release pushes the envelope for generating unique insights from IP analytics, and distributing them throughout the enterprise. According to Martin, in addition to the 50-plus visualizations already in Innography, this release adds the option of incorporating claims verbiage into the text cluster analysis, which gives deeper insight into the application of the technology.
"The expanded alerts provide new and timely insights, letting the user know when a new patent application cites their patents. The alerts also allow distributing these notifications to those who need them most, anywhere in the enterprise. PatentScout, which provides both keyword search and semantic search, can now be rolled out enterprise-wide without claims so that casual searching doesn't increase the risk of later willful infringement," he added.
Today, Innography leads the industry in ease-of-use and speed of analysis, allowing analysts to generate more insights and value, more quickly.  Martin commented, "We often hear from new users analyses that used to take hours or days with other tools is done within seconds in Innography."
read more