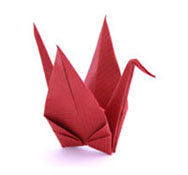 Our firm is built on great people with solid values, determined to succeed for our clients.
Team
Melissa Anthony Sinn, Founder & President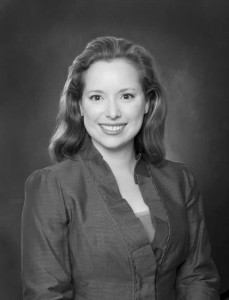 Melissa Anthony Sinn, Founder & President
Melissa Anthony Sinn, founder and president of anthonyBarnum Public Relations, has created and executed public relations strategies for leading international, national and regional organizations from Austin, Texas for more than a decade.
Prior to founding anthonyBarnum, the native Texan was in New York City for seven years. While in the Big Apple, Melissa practiced PR at the renowned firm Ruder Finn and spent several years as vice president of MacMillan Communications, a boutique firm whose clients included U.S. Bancorp Piper Jaffray, the Hallmark Channel and leading multimedia companies.
Melissa's specialties include communicating high-sensitivity issues, working with leading national media to generate coverage, and developing strategies that create industry thought leaders and roaring buzz. Her PR expertise and commitment to excellence have been invaluable for clients ranging from CzechInvest, leading Department of Defense aerospace companies and a range of cutting-edge technology companies.
In addition to driving anthonyBarnum forward, Melissa actively supports the goals of the Austin entrepreneurial and business community. She is the 2012 Vice Chair of the Greater Austin Chamber of Commerce, a supporter of Entrepreneur's Organization and actively engaged in Vistage.
Melissa is a long-time board member of the Capital Area Food Bank of Texas, a patron of Austin Ballet and engaged in Veteran's issues. She is also a member of the Executive Women's Forum and the National Association of Corporate Directors.
Amanda Abbott, Vice President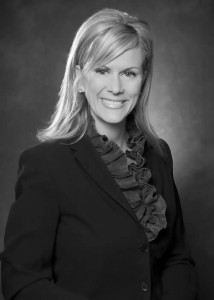 Amanda Abbott, Vice President
Amanda Abbott brings boundless energy and unequalled experience in the newsroom to anthonyBarnum's clients. A broadcast journalist for nearly 13 years, Amanda knows news and can drive home a message.
From interviewing three American Presidents to reporting from the eye of Hurricane Katrina, Amanda has covered news coast-to-coast for leading national and local broadcast stations.
At anthonyBarnum, Amanda leverages her extensive media background to help companies reach their strategic public relations objectives. Her expertise includes media training, crisis management and national and local print and broadcast visibility strategies.
Prior to joining anthonyBarnum, Amanda was a reporter and anchor for CBS, ABC and FOX news. The Emmy Award winning reporter spent many years leading investigations into controversial issues.
Amanda earned a Bachelor of Arts in broadcast journalism from Texas State University. She's active with the Susan G. Komen Foundation and the Lance Armstrong Foundation. She's also a member of the Radio-Television News Directors Association (RTNDA).
Darryl Frost, Account Director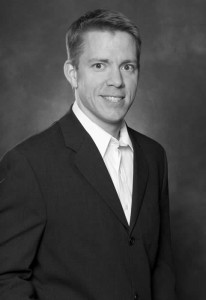 Darryl Frost, Account Supervisor
Darryl Frost brings a strong focus and strategic vision to anthonyBarnum. He leads media outreach activities for several of the firm's most prestigious clients and has garnered coverage in numerous regional, trade and national outlets.
Darryl has developed and orchestrated media plans for leading technology companies, nationally known non-profit organizations, Central Texas political campaigns, Austin-based military organizations and leading professional services organizations. He has crafted countless thought-leadership and breaking news pieces in support of clients' business objectives. He is recognized as one of the firm's powerhouse media experts, frequently garnering coverage for clients in the Wall Street Journal, Reuters and Associated Press.
Darryl is also known for his vast experience and understanding of high-stakes social media. He has helped many organizations launch and maintain a dialogue with the public through dynamic social media initiatives.
During Operation Iraqi Freedom 2010, Darryl served as a brigade public affairs officer, raising awareness of the 72nd Infantry Brigade Combat Team's mission in Baghdad. He is currently a company commander in the Texas Army National Guard.
With anthonyBarnum since 2007, Darryl has the distinction of being the firm's first employee. He earned a Bachelor of Science in public relations from the University of Texas at Austin.
Kristin Morgan, Strategy Director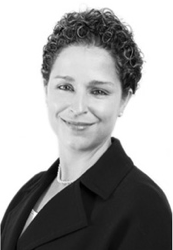 Kristin Morgan, Strategy Director
Kristin Morgan brings a precise approach to complex public relations and marketing initiatives. She has over a decade of experience in strategic public relations, marketing and project management programs. Kristin has worked with a range of professional and financial services companies during her career, including J.D. Powers and My Rewards.
Prior to joining anthonyBarnum Kristin spent seven years at Sheshunoff Management Services, where she spearheaded strategic alliances with national and state associations, media relations and marketing programs.
Kristin also worked with the United States Department of Agriculture managing the execution of various marketing, research and outreach programs.
Kristin graduated from the University of Texas College of Business and is attending graduate school at Texas State University.
Leslie Silver, Senior Account Executive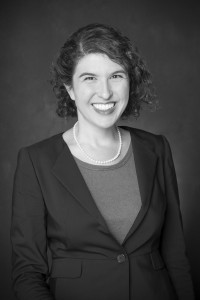 Leslie Silver, Account Supervisor
Leslie started her public relations career in New York City with DKC News, one of the top 10 independent public relations agencies in the country, serving clients across the hospitality, tourism and lifestyle spectrum.
While at DKC, Leslie managed fast-paced, results-driven integrated PR campaigns, securing regular placements in national media including The New York Times, Wall Street Journal and The Today Show. She planned, managed and implemented dozens of media familiarization trips for national and international clients.
After spending six years in the Big Apple, Leslie moved to Austin drawn to its great lifestyle and innovation-driven business community. Prior to joining anthonyBarnum PR, she worked at Austin-based Newton O'Neill Communications executing all aspects of PR campaigns for clients. She has worked with clients to maximize their exposure in two of Austin's premier annual events, the South by Southwest Interactive Festival and the inaugural Formula 1 US Grand Prix race.
At anthonyBarnum, Leslie specializes in high-impact technology public relations activities for the firm's Austin and San Francisco-based clients.
Leslie graduated with a Bachelor of Arts in journalism and political science from Indiana University.
Shelly Weiser, Creative Manager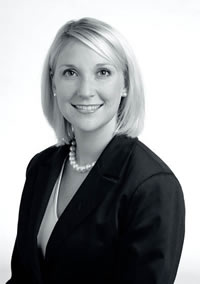 Shelly Weiser, Creative Manager
Shelly is an accomplished designer with a unique balance of creative and technical expertise coupled with a strong portfolio in print and Web design. For more than seven years, Shelly has helped develop corporate and brand identities, as well as market positioning strategies, for leading organizations in Texas. With a background in marketing and a degree in advertising, Shelly understands the importance of translating a company's long-term vision into compelling design. Before joining anthonyBarnum, Shelly was the director of marketing for Texas Association for the Gifted and Talented. In this role, Shelly led efforts to rebrand the association, developing its mission statement, logo, marketing materials and Web site. Her experience ranges from designing annual reports, brochures, advertisements, catalogs, logos and Web sites.
Mikala Wright, Assistant Account Executive
Mikala Wright, Assistant Account Executive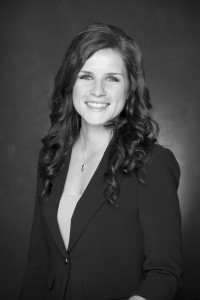 As assistant account executive, Mikala Wright is responsible for actively managing strategic relationships and developing press materials on behalf of clients.  She also researches, develops and assists in the execution of client media events and speaking opportunities.
Mikala graduated from Saint Edward's University with a Bachelor of Arts degree in liberal studies with a concentration in art and philosophy.